co-owned: Marian Marttina, Breaking news – kennel.
New bloodline for Dundarroch that have a hint of most of our own old lines.
She is the most positive border terrier ever, always happy and playful!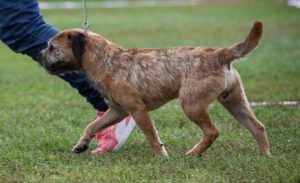 Suzy have been mated during the New Year with our Dansih import male Woody, but unfortunately she did not get any living puppies this time.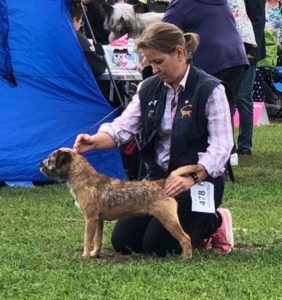 Suzy 2018. Foto: Minna Luovi