Woody (BT)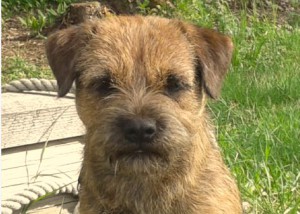 Owner: Dundarroch
Woody is from Minna Laaksonen Eriksen in Denmark.
Woody is a very small boy in thick, excellent coat.
He won Best of Breed Puppy class at the Finnish Terrier show summer -13 and at the Nordic show in Helsinki Dec-13!  He needed only 6 shows to become Finnish show champion, and ecg from the World terrier show-14 he won his class and was awarded with res-CC!
He have also been introduced to the fox and showed great temperament.
Woody have 2 litters, and total of 5 offsprings.